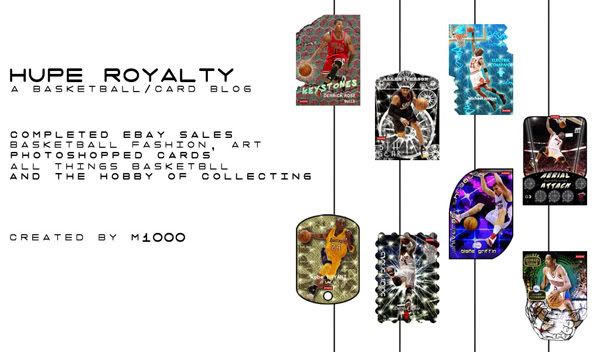 Want to talk cards? Talk Jordan? Talk 90's inserts?!?!?
Cam up and chat live with me an other collectors, or type along and listen as we discuss all things hobby related!
I'm setting a scheduled of every Sunday, Tuesday and Thursday.
Sunday: 3pm / Tuesday and Thursday: 7pm. WEST COAST TIME.
The room will always be open 24/7, so you are welcome to stop in and see if anyone is here and talk with them.
Remember those MonkeyBoner cards I posted about a few posts down? Well, he just added Michael Jordan, with The Greatest Shoe Ever Invented….
And he also made Shawn Kemp in his famous Kamikaze shoes, too! Check it out!
Check out Bobby's tumblr page, Upper Left Bias! Funny, funny stuff! Great art, too!
I love hearing about basketball blogs, and this one comes courtesy of a fellow Filipino collector, Warren.
Check out his youtube box breaks on his site, pinoyboxbreak.com.

Categories:

Uncategorized
Aside from the funny name, check out these BAD ASSSS!!! custom cards from a fellow Filipino collector.
I've made a new blog, dedicated solely to Michael Jordan cards/market.
It is still in the beginning stages, and I'm hoping to get some people involved with the project. Email me at huperoyalty@gmail.com if you're up for getting involved with this!
HUPE ROYALTY: JORDAN EDITION

Categories:

Uncategorized